Curriculum
Overview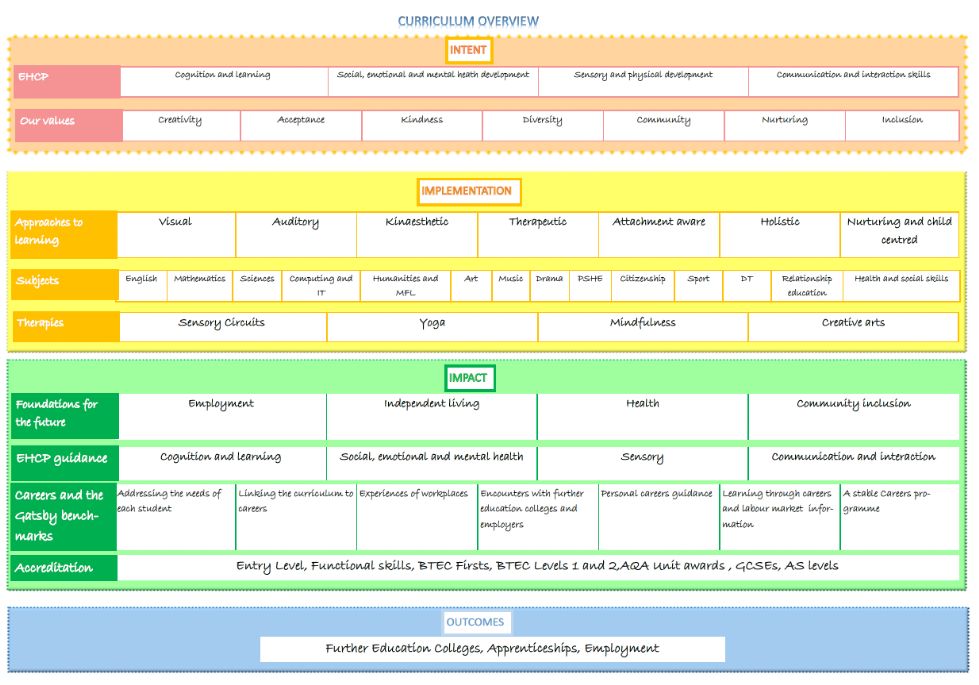 During their time with us, learners will have access to a comprehensive curriculum that will support the special needs identified in their Education and Health Care Plans. We provide a broad and balanced curriculum that is personalised and supports our pupils with vocational learning opportunities. On admission a provision map will be developed by the school to focus on the support for learning, focusing on Literacy, Reading, Social and Emotional Development and Numeracy Skills.
We will be posting more information about curriculum sequencing and how this links to preparation for adulthood as the website develops.
Learning Zone
At Riverside Meadows Academy we have a department dedicated to helping boost the academic and social levels of the learners who need additional support. This provision includes the learners having all lessons (except for P.E and cooking) in the same classroom, to give the learners the added security and reassurance of their own space. We use this as a springboard to gain wider inclusion in the school.
Intervention
Intervention provides opportunities to support our learners in a personalised way by providing smaller steps of learning for each individual pupil. We know that we are successful when our pupils can transfer these skills into other contexts.
Our aspiration is that pupils will have fun with learning and want to learn more.
It is our experience that early intervention can have a positive impact on a childs development in learning and improve outcomes for pupils, families and communities. Our families can also benefit from intervention programmes to support them to meet their child's needs and throughout their lives – Practice makes perfect!