Christmas At Wisbech Green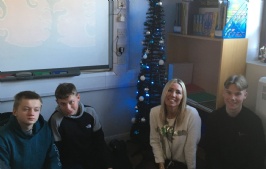 Christmas has arrived at Wisbech Green.
We have begun celebrating the Christmas season, with staff in their Christmas jumpers and the school decorated.

With delicious sweets on offer, everyone has been feeling merry and bright as the end of term approaches.

We wish you all a peaceful and restful Christmas 2022, and look forward to seeing you back at school in 2023.