Project Insulation at St Neots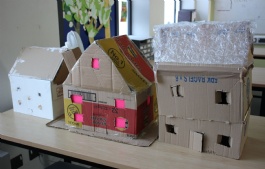 Students at Riverside Meadows - St Neots made a model house out of cardboard to then show where insulation could be added to stop heat from escaping from their builds.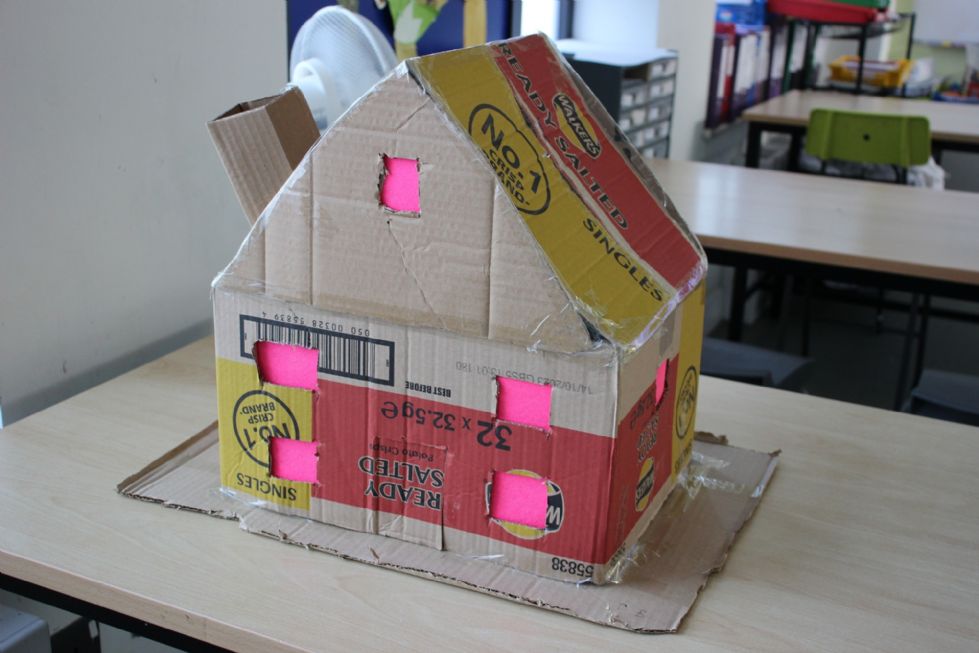 An increasingly relevant topic in the world today, as we look to help our houses retain heat in Winter then strive to cool them in our increasingly warm Summer season.
Students added insulation in various forms, including loft insulation and curtains to the windows with the clever use of cellotape for a realistic finish!
The houses were tested for efficiency by placing a beaker of hot water inside and measuring the temperature over time to show the loss of heat. Another beaker was left outside the house as a control and for comparison.
The house that had the biggest difference in temperature change was the house that maintained the highest amount of heat.
The winning model had curtains, loft insulation and most importantly, cellotape as glass for their windows. Well done Tyler and Sophie.