Speech Day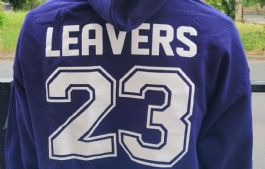 Speech Day is a time to celebrate and reflect with our pupils on their achievements. As the Academic year draws to a close we find ourselves looking back as much as forwards. Assistant Head, Claire Heseltine took the time to write a heartfelt poem to mark the occasion, which we wish to share with you below.
Phew! We made it through – what a year!
Just a few last words for you to hear.
This year, eight of you running free,
Eight unique, brave souls - I'm sure you'll agree
That there have never been before
Anyone quite like this roll call:
First, our Luci, Streetfighter tough
(one game was never enough)
You are strong and brave and true
And you'll keep battling whatever you go through.
Next, it's Paul, who likes to argue, right?
I'm always wrong, and he's always right
There's such an intelligence there –
(Underneath unruly hair!)
I can't keep these two apart and so
It's Liam next to have a go.
You have such a sense of right and wrong
You stand up for your friends, you are so strong.
You have such potential, so much to give
And, no, that hair is not a wig!
Atlanta loves a board pen, saying "No"'s a school trend!
She's been with us for years on end.
Kind, sensitive and caring, yes
A talented artist, you're the best!
Jordan, football is your game
Honesty, integrity – they're your name.
Working hard, the adult you
Is really now shining through.
Libby-Mai, your strength of mind
Has inspired us all - you've had to find
The courage to face exams in school
And somehow, you maintain your cool.
Rachel, I'm sorry, this might be cringe
I don't want to make you whinge
Your friends know you're loyal and just
They know you're someone they can trust.
Finally, I have to say goodbye
To Bella – Ducky, it's time to fly.
The office will be a quieter place
We will all miss your lovely face.
You've worked so hard, you've come so far
To all of you, you shine like stars.
Every one of you has had fights to win
You are the victors, you have strength within.
Believe in you, have faith, be strong,
This is just the start of your song.
And although you are leaving, moving on
Remember us and where you're from.
For everything you think and do,
Just know that we are very proud of you.
So now, that's it. No more from me -
Let's hear it for the class of 2023.
Claire Heseltine, Riverside Meadows Academy, 27th June, 2023.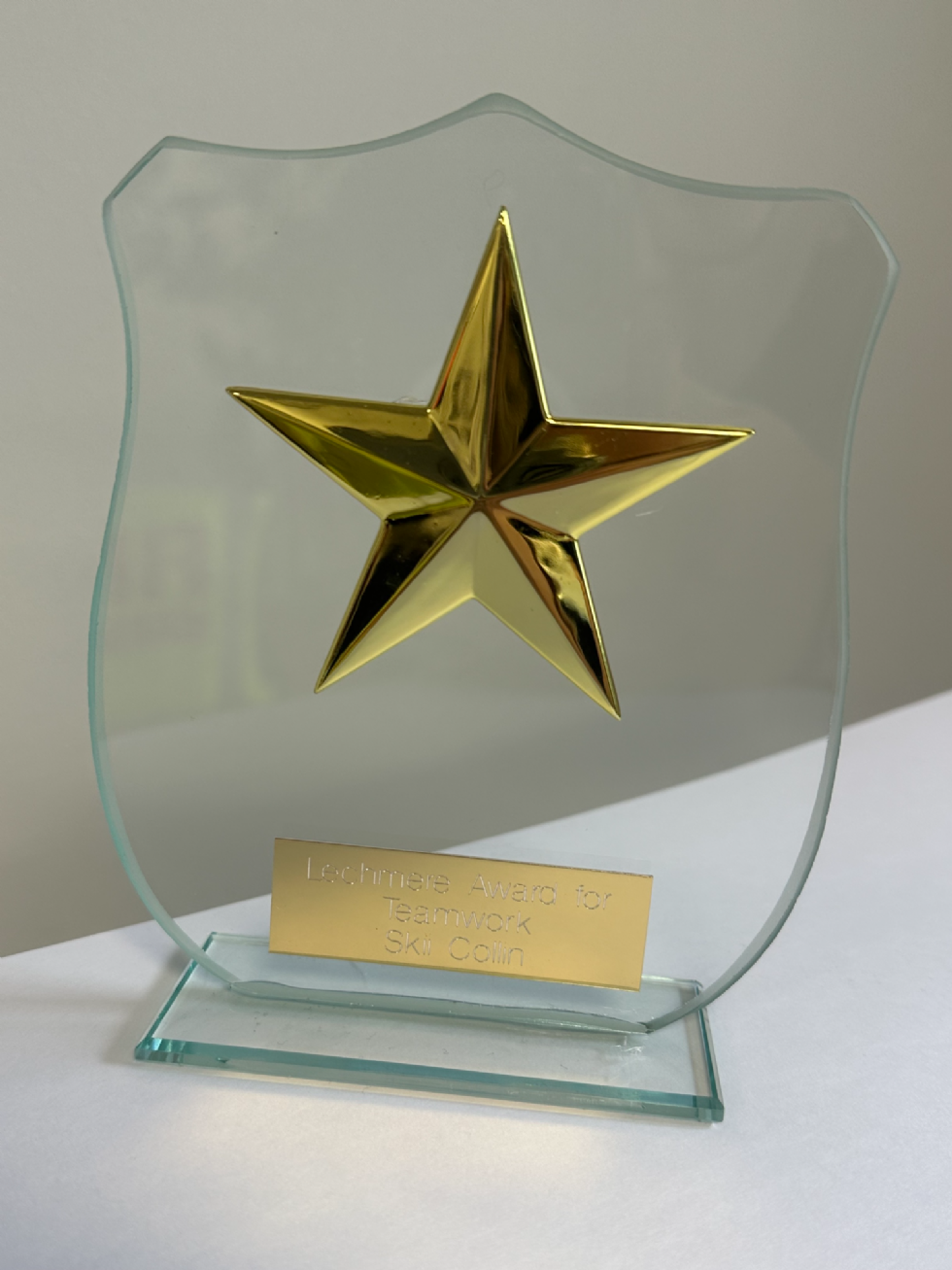 Assistant Head Teacher Claire Heseltine writes;
"Speech Day is always emotional as it's the time we officially say goodbye and good luck to our Year Elevens. This year was no exception, and we are so proud of our leavers and their achievements. They are all moving on to college or to apprenticeships, ready to face adult life. They have added so much to our school life in their individual ways and all eight of them have impressed us with their resilience and positivity.
Also, Speech Day is an opportunity to reflect on the year as a whole and 2022/23 has been a roller-coaster! We have welcomed new staff and learners, some old staff are in new roles and our existing learners have matured and grown. We have been horse riding, swimming and taken part in yoga. We have been visited by royal pythons, meerkats and a lot of creepy crawlies during bug week. We have celebrated the coronation and raised money for Macmillan, Comic Relief and Young Minds. We have taken part in a football tournament and visited castles and Stratford-upon-Avon. Through everything, I have been impressed with our young people. They are an inspiration and the driving force for change and improvement in our school.
At Speech Day, a Key Stage Three and a Key Stage Four learner were awarded with subject prizes for excellence and hard work within individual subject areas. These young people have shone in their lessons and impressed their teachers with their achievements. In addition, we awarded one key stage four and one key stage three learner for being the most improved. Jordan in Year Eleven showed fortitude and strength in working at home and having in mind his end goal. He has shown maturity and dedication. Max in Year Nine has had a turbulent year. He spoke to everyone in the Drama Studio about his journey this year, thanking those who have helped him and proving himself to be a role model.
Finally, we have three whole school awards in the name of three people who have been important to our school. The Aldrich Award for the Environment is dedicated to Anna Aldrich, an ex-learner who was dedicated to the environment and nature as well as being a talented artist and photographer. Our winner is passionate about nature, and he cares for Gary the African land snail. He has also worked tirelessly to create a garden we can all enjoy. The Lechmere Award celebrates teamwork and the Lechmere family have all been great friends to the school and have proved to be inspirational as governor, learner, learning mentor and friend. It was fabulous to see a Year Seven win this award, showing her skills of working with others to achieve great feats. Louise Williamson was a caring and dedicated member of staff. She was a tireless worker and a woman of amazing strength and fortitude. The winner of the Williamson Award for Friendship has shown loyalty and courage in a way that Louise would have been proud of.
It was lovely to see Year Eleven parents and carers at Speech Day for the first time this year. All of our Leavers came back to receive certificates, hoodies and specially designed kingfisher keyrings. We wish them joy, success and happiness. For the whole school, a heartfelt well done, and thank you for a wonderful occasion."
Co-Head Teacher Andrew Armstrong writes,
"I would like to thank all the parents of Year 11, and the students of Riverside Meadows Academy for making Speech Day 2023 a fantastic day to remember for all our Year 11 leavers. In particular to the two young people in Year 9 who gave really emotive speeches and presentations to the families present. All the students who received rewards thoroughly deserved their accolades and praises for their achievements throughout this last year. They have begun new traditions and upheld the new expectations of the Academy with great pride and respect, leading from the front.
Thank you to all the staff members who took part and have supported the students this academic year, and also a huge thank you to all the parents who have supported the Academy through the last year of rapid development and have continued to have faith with the vision we described in September."