Kitchen Opening At St Neots
All the Staff and Students at Riverside Meadows Academy were delighted to enjoy lunch and snacks from our new Kitchen & meals service with Edwards & Blake Caterers.
Riverside Meadows Academy has celebrated the opening of their new meals service this term and are pleased to have Edwards & Blake Caterers onboard. The meals (pictured) are freshly prepared each day in the school kitchen, and served hot and fresh to students and staff.
The usual breakfast offering of cereal and bagels has now been supplemented with a full break-time snack menu, offering pizza, sausage rolls, bacon baps, hash browns and a range of pastries at £1.00 each.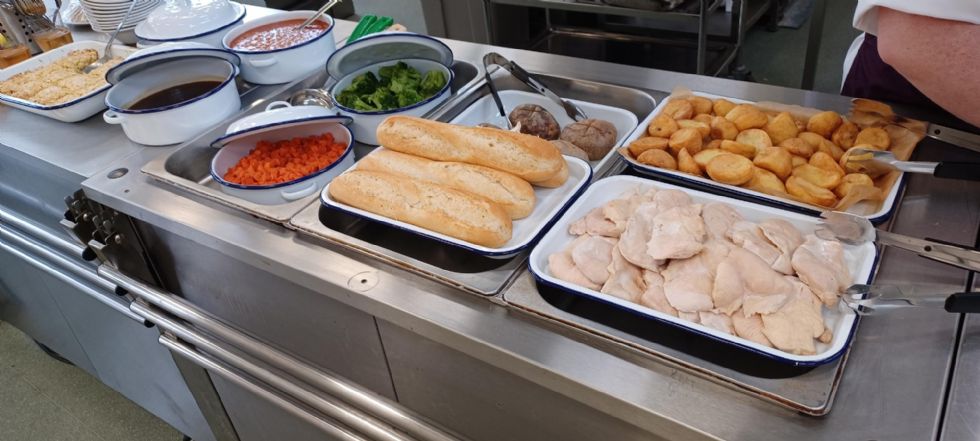 The lunchtime meal offering sees favourites such as fish & chips, jacket potatoes, katsu curry and a large variety of both vegan and vegetarian options, provided for just £2.50, including the best part... a dessert!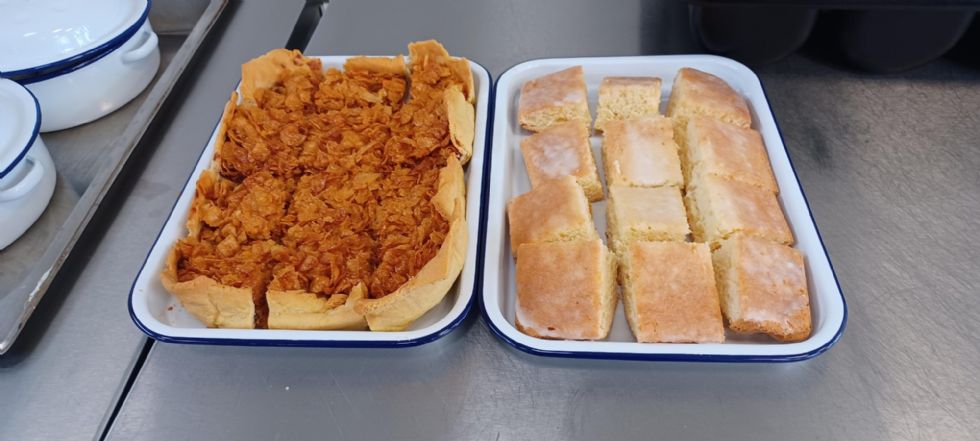 Please remember, students that are entitled to free school meals will have the opportunity to enjoy both the snack and lunch meals for free until the end of term, before going back to just the lunch meals.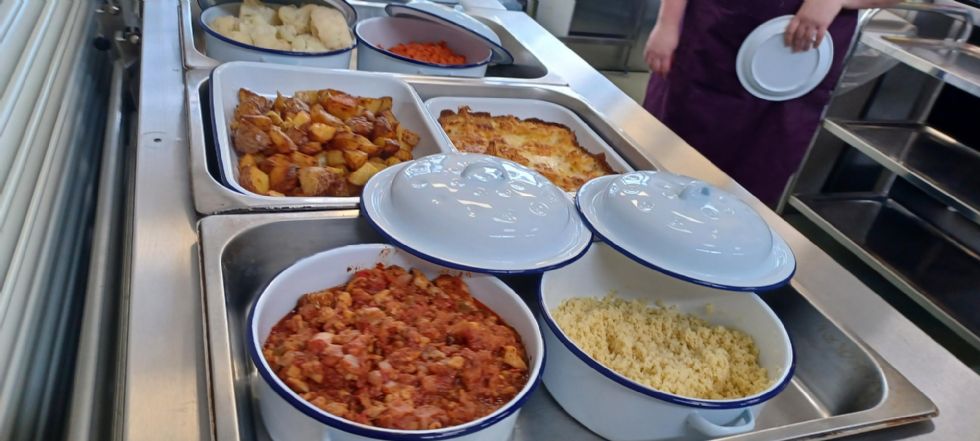 We would like to remind everyone that we would like families to pre-order and pay for the meals a week in advance to minimise kitchen wastage. Should you have any questions, please contact the School Office for more information.