Extreme Heat Warning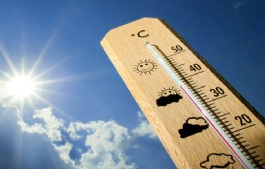 An update for Monday and Tuesday next week!
We are all aware that the heatwave due on Monday and Tuesday next week is causing our community concerns with the threat of temperatures reaching 39 degrees Celsius.
We request that all students arrive with plenty of drinking water, cool but appropriate clothing (no crop tops, and shorts reaching below mid-thigh). To mitigate any risks we will not be taking part in regular outdoor activities, there will be a fan in every classroom, and we will ensure water bottles are filled regularly, and ice pops are available.
We are aware that some parents are already choosing to keep their children at home due to physical and emotional responses to the weather, and we understand the reasons behind this decision, but we do ask that you communicate this with us please.
If any of our local families have any gazebos they could offer for the two days to enable our students to be rotated outdoors for short periods that would be greatly appreciated.
Please read the letter attached, we will update the school website with any further information if needed.