Embracing I can, I am and I will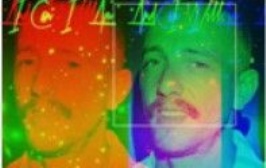 #iciaiw added to the curriculum at Riverside Meadows Academy
Louis Byrne is an Ambassador for the school and within our core values and ethos we have woven the core values of #iciaiw.
If we were to unpick the vibrant colours that represent our school community, Louis' project is the gold thread which, like a mirror in the salon frames giving each individual a moment that allows them to focus on who they truly are and consider previously unexplored possibilities.
At Riverside Meadows Academy we embrace individuality. It is not a label that defines our community, it's the richness that 110 individuals bring to our environment. We work in a trauma informed way, as well as therapeutic, to create a safe learning experience. Many have so far experienced rejection and misunderstandings, so there is a considerable amount of trust building that we have to initially work on.
Louis' project has roots that have firmed in our foundations with individual children able to identify with different aspects of what #iciaiw means to them: identity, empowerment, positive mental health, self-belief.
Louis has been interested and supportive of a learner's therapeutic Drag project, we have a LGBTQ+ committee and are now launching a new class which is named on our curriculum timetable. #iciaiw is set aside for learners who are beginning to feel emotionally empowered to share their individual interests academically, and/or creatively, in a verbal or non-verbal capacity.
It is a space which offers dedicated time to allow the learners an opportunity to see the gold thread of #iciaiw and enjoy looking inside who they are and reflecting it back.
We used Louis' project hashtag (with permission) because it is so inclusive. Our aim is for every learner to have time in this class when they are ready. We are currently at capacity and know there are many more children needing places and that is difficult for us not being in a position to support them, as we know how much schools like ours can be a beginning.
Although, I think what we offer is very bespoke and unique ... well you wouldn't expect us to be the same ... would you?