Exam Success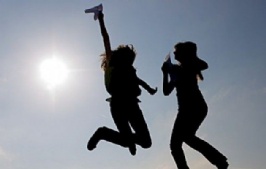 Successful results day for Riverside Meadows Academy.
The 2021 examination results at Riverside Meadows Academy, part of Horizons Education Trust, is a testament to the learners and staff who have shown tenacity, resilience, and passion. Riverside Meadows Academy is a SEMH Secondary School setting who has remained focused and driven in its mission and belief in supporting learners to achieve their goals and taking into consideration the challenges of the last year and a half it is absolutely outstanding.
Sarah Anderson-Rawlins, Head of School, says "What an emotional day for everyone, we have emerged from a very challenging time and the future looks extremely bright for our learners, their grades are extremely well deserved. Our dedicated team of subject specialists have supported the learners to realise their potential and achieve it and my goodness they most definitely have."
All 14 year 11 learners and 1 Year 10 student have achieved 30 GCSE examination passes this year, including level 6s and 5s, as well as a staggering 22 BTEC passes. All Year 11s transitioning to college will be confidently transferring with GCSEs, BTECs, AQA awards, Functional Skills and Entry Level passes.
The learner achieving the highest overall attained 13 passes, including 5 GCSEs at grade 4 and above, we wish them the very best of luck in the next stage in their education journey.
Sarah concludes, "They have all worked hard and deserve this moment, the staff have really pushed through everything to ensure all the learners achieved their goals, we are a great school and team, and we are very proud."